One of my first important career connections was Julie Petroski. I first met Julie when I was in college applying for internships. She took a chance on me. 3 months later I was moving from Dundas to Toronto to officially start my career. With no money + too much confidence.
Collin Douma told me that with a name like Meg Button, I should be working in digital (at the time "Interactive"). He also told me to grab my Twitter handle when it first launched. 2 very important life choices.
The connections you build over your career really do shape your experience.
Spin Master & Uplevel Solutions put on a fantastic event 'Beyond Networking: How Connections Shape Careers'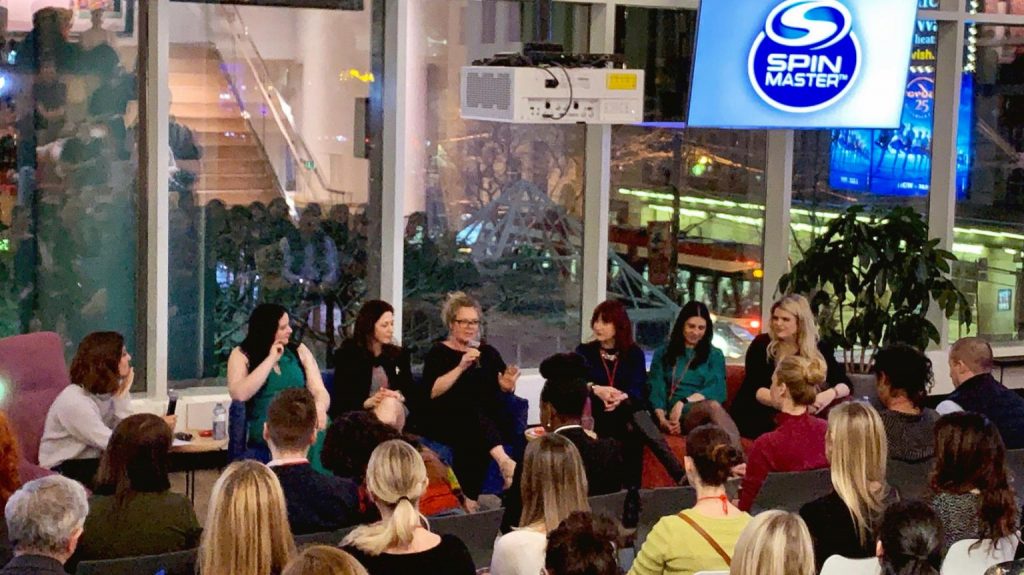 Grateful to be on the panel and share my experience. I learned so much from the other women on the panel:
Anna Dreyzin
Management Development Leader – Global Technology Services, IBM
Sandra Shatilla
VP Marketing, Spin Master (they definitely have one of the coolest offices I've been to)
Katrina McKay
Founder & CEO, Uplevel Solutions
Yasmin Pallan
Human Resources, Marketing & Real Estate, Scotiabank
Jan Frolic
SVP Global Engagement, Women of Influence
Loved the Q&A and the great conversations we had after.